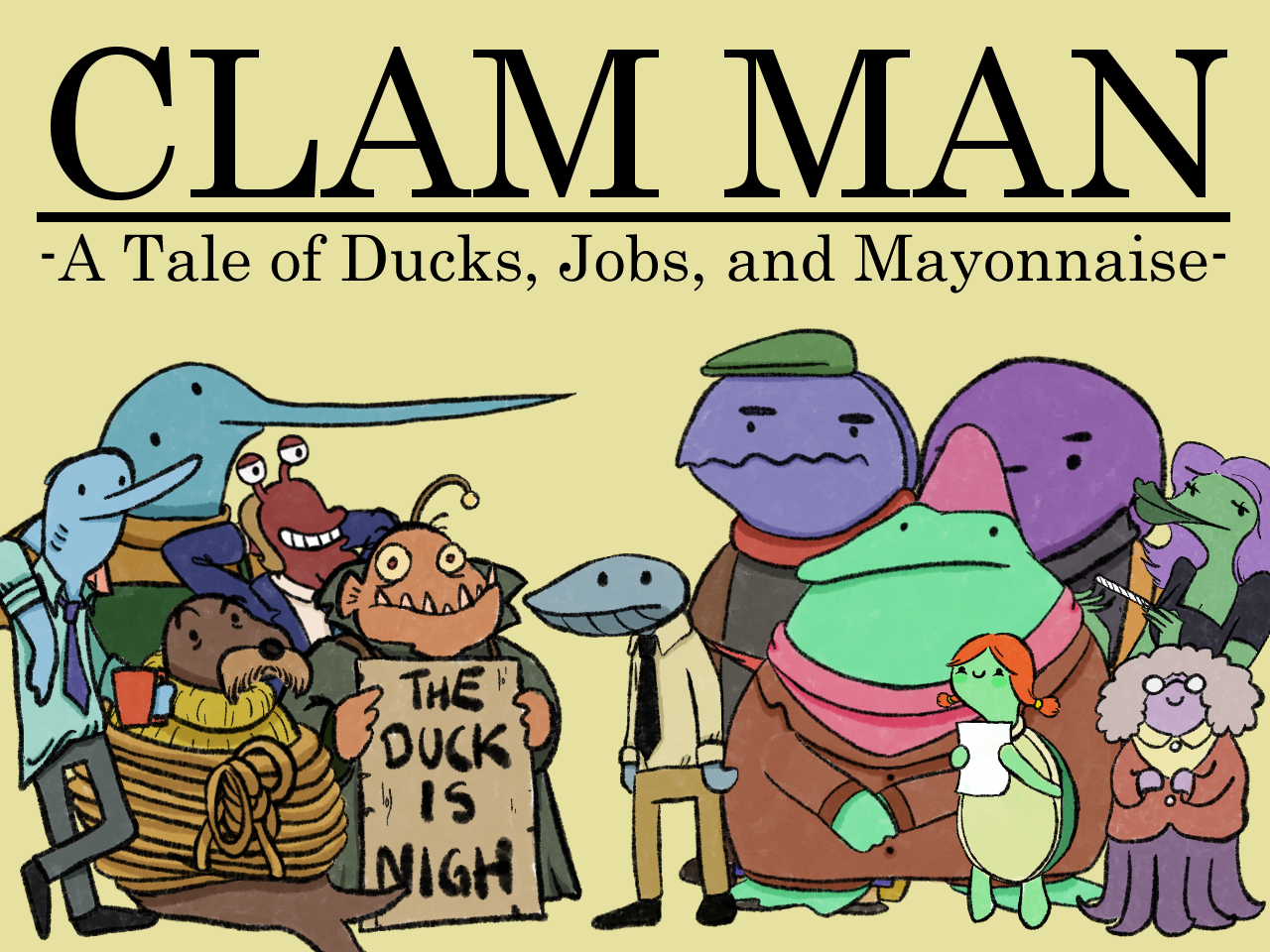 Clam Man Demo Edition (Full game out now!)
Check it out! Clam Man is out on Itch.io, and releasing on Steam on May 23rd!
CHECK THAT CLAM OUT
THE DEMO HAS BEEN UPDATED WITH NEW FEATURES AND NEW COOL ART! CHECK IT OUT!
Clam Man is a game about the Clam Man. He was originally called just Clam Man, but then we started calling him THE Clam Man like he was Batman or something. He isn't. I love when they refer to Batman as THE Batman by the way. Sounds way cooler.
Anyway, this is a game about THE Clam Man. He recently got promoted, now working as a junior sales representative at Snacky Bay Prime Mayonnaise. Snacky Bay is the town where the Clam Man lives. That's just a bit of lore for you. It's called worldbuilding, ever heard of it, ya dingus? Haha just kidding. You're a cool dude for checking out this game. You're no dingus.
Anyway, this day is going to turn out like no other for the Clam Man. You got to believe me on this, my friends. Things are going to go DOWN. Just play the demo and you'll see what I mean. It's nuts.
* * *
NOTES: Playing in the browser window may obscure the inventory drawer in the top of the screen. Go full screen to get a better view!
//Team Clam
Follow us on twitter @Clam_Team https://twitter.com/clam_tea