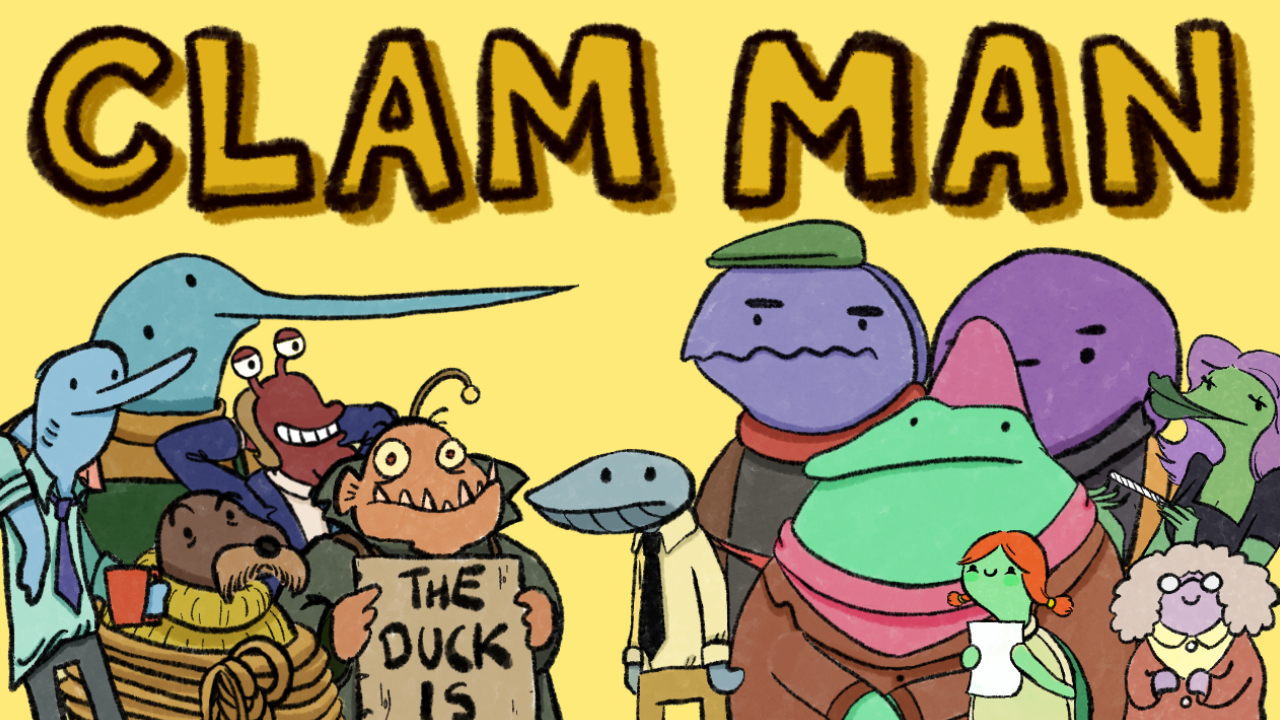 Clam Man
Clam Man 2: Open Mic is now LIVE ON STEAM!
---
CLAM MAN 2: OPEN MIC is now available on STEAM!
If you enjoyed Clam Man 2: Open Mic here on itch, consider heading over to the steam page and leaving a review!
Early reviews are a huge help for the game's visibility, and would be incredibly appreciated!
(While you're there, you can also wishlist the full game: Clam Man 2: Headliner! It's one of the easiest way of keeping up to date with the game and all developments! The full game will launch on itch as well, but the Steam page is a great way of keeping track of it!)


Additionally, I wanted to add a huge thanks to everyone here on itch - the community is so insanely supporting and wonderful not only with kind words about the game, but patient bug reports and suggestions on improving the game. You've all helped make Clam Man 2: Open Mic a better game than it was when I first added it to this site. Thank you. <3
Much love,
Martin